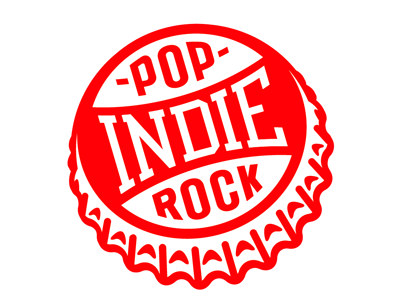 The ever present indie pop genre has skyrocketed in popularity over the past few years. Originating in the United Kingdom in the mid 1980′s, it first gained appeal through its use of quirky and unique sounds that were less abrasive than the more angst laden indie rock genre that was born roughly around the same time. Today artists have taken the catchy lyrics and strong melodies we have become familiar with through radio pop music, and incorporated their own style, pulling influences from legendary artists like Fleetwood Mac to Peter Gabriel.
Indie pop has melodic sensibility like more popular pop, yet tends to employ more complex lyrics and interesting audible instrumental tracks, that mainstream pop music tends to hide underneath booming synths and an overwhelming bass. In other words, the riffs are thoughtful and non-repetitive, unlike mainstream pop which tends to pump out the same generic song, that simply switches out different vocal artists.
Indie pop is unique, in that you can truly take any sound you like, and weave it into a basic "skeleton" of synths and lyrics. Well known artist Gotye, is a wonderful example of indie pop's unlimited potential. Gotye's album 'Making Mirrors,' doesn't confine itself to one genre throughout. Each song pulls elements from Motown, to Punk, to Reggae, and so on. Each song offers its own unique musical soundscape. 'Somebody That I Used to Know,' perhaps the most popular of his songs, employs a sample of a Spanish guitar riff originally written by Hispanic guitarist, Luis Bonfa.
Another well-known track called 'State of the Art', has a recognizable Reggae rhythm and feel, while omnichord and trumpet samples flood the track. He also uses vocal distortion, yet maintains clear lyrics that invite you to sing along. The only thing all of Gotye's songs have in common is their sticking vocal melodies and narrative lyrics.
The band Yeasayer is also an excellent example of indie pop's catch-all boundaries. In their song 'Tightrope,' from 'Dark Was the Night,'  a collaborative indie record with big names like Bon Iver and Feist contributing to the album, Yeasayer created one of the most raw, off-kilter pop songs on the entire record. They combined clanging tambourines, folksy vocal harmonies, and recorded hand clapping to produce a piece of music with all the catchy character of a pop melody, with an almost Middle Eastern like flair.
Other songs by Yeasayer follow a more synthesized path, pulling bright synthesizer sounds from 80′s pop music, while melding otherworldly Pink Floyd like elements throughout. Each note is thoughtfully placed to create a unique soundscape that still remains audience-friendly.
Twenty-Two year old Louisa Rose Allen, is the new voice behind the up and coming indie pop collaboration called Foxes. Foxes showcases her own distinctive sound in this new wave of indie pop artists. Her music recalls the quirkiness of Kate Bush, who often employed sensual strings, a plucked bass, and flighty synths in many of her popular songs.
Foxes uses similar sounds that Yeasayer has been trademarked with; noises heard in everyday life that we often take for granted, like the natural noise of water bubbling, or a car driving by. Miss Allen maintains an Electro-pop music structure, while fleshing out howling off-center harmonies, strong musical build-ups, and colorful lyrics. Her songs are cinematic in nature, in that they tell a visual story as well as an audible one. Her popular song, "White Coats," follows a girl through a mental institution, and highlights elements of how she feels, as if she's having a mental breakdown, yet somehow she has someone there who loves her, who can guide her through such a difficult experience. The song's lyrical concept is unique, yet tells the familiar story of needing someone who will be there for you regardless of what happens.
Relatability and familiarity are crucial to the popularity success of indie pop music, much like mainstream pop. Allen credits her sound to a wide variety of artists, from Patti Smith to Eminem and the Spice Girls.

She very much fits the malleable mold of the indie pop genre, as nearly anything goes so long as one maintains a verse-chorus structure. It's a unique genre that allows artists to express their creativity in marketable ways, and allows music lovers to explore wherever their wanderlust hearts take them.
Who is GalacticGypsy? I am a wandering spirit who surfs various music blogs, always searching for new bits of music to pique her interest. I'm currently studying music technology, and I hope to get my hands on and produce heaps of different artists, as well as my own music. I love listening to and creating music that can take you to another place, or another universe. I'm a songwriter at heart, and I love blending my voice with new and unique pieces of music to create unheard of soundscapes. I don't think there is another cultural force as strong as music, and I hope to lend my voice to the powerful, sonorous waves that pervade our lovely planet, whether through print or through songs of my own.
@GalacticGypsy on RadioFlag & Twitter
edited by AirAmbrosia